CHOOSING THE RIGHT INJURY ATTORNEY
January 11, 2019
WHAT SHOULD I EXPECT AT MY FIRST APPOINTMENT WITH A PERSONAL INJURY ATTORNEY FOLLOWING A CAR ACCIDENT?
March 25, 2019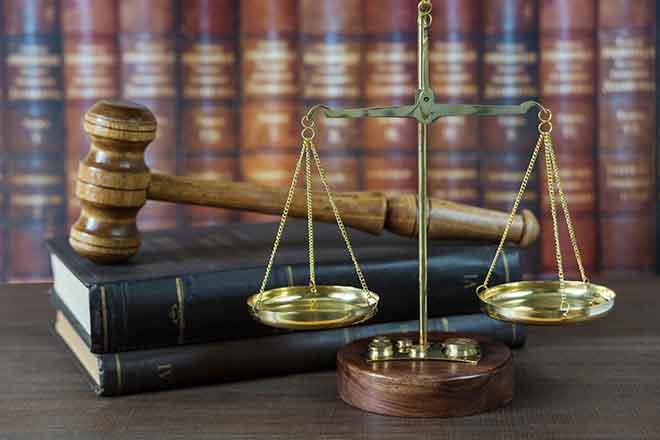 ANSWERS TO THE MOST COMMON QUESTIONS IN CAR ACCIDENT CASES
If you're like most car accident victims, this is the first time it's ever happened to you. A car accident involving serious injury or wrongful death starts a chain reaction you're not familiar with handling. If you are reading this, you've started down the right path. You're doing your homework, which should include searching for answers and finding the right personal injury attorney to help you with your case.
With that end in mind, here are the most common questions we get asked at or before our first meeting with prospective clients in car accident cases. Every case is different, so this is not an all-inclusive list. There are also certain cases, such as wrongful death cases, that have so many moving parts and can be so complicated such that questions need to be addressed solely on a case by case basis. The following questions are the most common.
How much will this cost?
In a manner of speaking, nothing. Hancock Law represents injured victims under a contingency fee agreement where the firm's compensation is contingent on the outcome of the case. Fees are a percentage of the recovery obtained. In addition to fees, any costs paid by us in furtherance of the case are also reimbursed from the recovery. If no recovery is obtained, we are not paid any fees and you are not responsible for reimbursing our costs. At Hancock Law, we also do not charge any consultation fees.
While on this topic, take note of a Hancock Law promise: Our fees will never be more than the net recovery to our clients. No joke. It's actually in our contract when you hire us to represent you for your injury claim.
 How will my medical bills be handled following my car accident?
Initially, all accident related medical expenses will be billed to your Personal Injury Protection ("PIP") coverage under your automobile insurance policy. PIP pays 80% of your accident related medical expenses and 60% of any accident related wage losses up to the limit of $10,000.00. PIP may also be used to pay you for mileage to/from your appointments for medical treatment, but it is usually best to use PIP only for medical treatment. Ten thousand dollars sounds like a lot, but an emergency room bill alone can take up half or more of your PIP with just minimal ER treatment. If diagnostic studies, such as MRI's or CT scans, are done at the emergency room, your PIP may be nearly or completely exhausted.
On the topic of PIP, Florida law changed in 2013 as to whether and how much PIP will pay. If you do not seek medical treatment within fourteen (14) days of your car accident, you will not be entitled to any PIP coverage. Also, if no physician is of the opinion that you have what the PIP statute defines as an Emergency Medical Condition ("EMC"), then you may only be entitled to $2,500.00 in PIP coverage. The EMC opinion must come from an M.D., D.O., or D.M.D. (notice chiropractors were specifically excluded from the list).
In addition to PIP, some automobile insurance policies provide for Medical Payments coverage ("Med Pay"). Med Pay coverage is usually another $2,500.00 or $5,000.00 that is used to pay the 20% not paid by PIP for your accident related treatment.
After PIP and Med Pay limits are exhausted, your doctors should start billing your health insurance company. You will be bound by all terms and conditions of your health insurance policy, such as pre-approval, co-pay amounts, and deductible amounts.
What if I don't have health insurance?
It is very, very common for people not to have health insurance. The reasons are many and vary from person to person. Your injuries don't care if you have health insurance; the doctors and medical facilities treating you for those injuries do.
In the spirit of candor, lack of health insurance significantly limits your ability to get much needed accident related treatment. This problem is compounded if you need surgery, such as spine surgery, shoulder surgery, or knee surgery.
All hope is not lost. If you do not have health insurance but still have a need for accident related medical treatment, there is a way to get the treatment you need under an agreement known as a Letter of Protection ("LOP"). The LOP is an agreement between you, your attorney, and your doctor. Your doctor agrees to perform the necessary treatment and hold the balance for his/her services until there is a recovery in your case. In exchange, you and your attorney agree to pay the doctor's bill from the settlement proceeds.
The LOP should be used as a last resort because it is risky for all parties involved. The doctor runs the risk that he/she will not get paid for a very long time or, even worse, will never get paid at all. You, the patient, run the risk that you will have to pay the doctor "full dollar" for your medical treatment from the settlement proceeds. The LOP should not be entered into lightly or without consideration of some very important factors, such as the amount of available insurance coverage, the type of treatment recommended, the amount of accident related medical already outstanding, and the like.
 What about the damage to my vehicle?
This is usually one of the first questions that come to mind. We will try to address all of the most frequent concerns about your property damage claim, below:
Which insurance company pays: mine or theirs?

Answering this question with any degree of certainty is somewhat complicated as it involves an inquiry of what kind of coverage is available under your policy and/or the policy of the person who caused the accident. Generally speaking, either insurance company can step up to the plate to cover your property damage. The process is basically the same. If you go through the other party's insurance company, it usually takes longer. If your insurance company pays, it is usually faster but you'll have to "eat" your deductible.
Your insurance company will turn around and get paid back from the at-fault party's carrier. In some cases, your insurance company may waive the deductible if they think they can get it  back from the at-fault party's carrier.
Am I stuck using the repair facility suggested by the insurance company?

You can go with their choice of repair facility if you like, but you can also get your vehicle fixed at any facility of your choice. Keep in mind that the insurance company's pick is likely an insurance-friendly facility. What does this mean to you? The insurance company's facility has an incentive to do the work as cheap as possible, which may include using after-market parts or flat-out not doing work required to get your vehicle back to normal. There is one caveat: If you choose your own repair shop and it is not a certified facility, the insurance company may not be responsible for repairs not stated on the original appraisal.
My vehicle was paid off. Now I have to get a new car and a car payment. Doesn't the insurance company have to pay for that? This scenario usually comes up when your vehicle is declared a total loss. When insurance companies pay for a total loss, they pay for the actual cash value of your vehicle at the time of the loss. There may be exceptions to this rule if it's your insurance company paying for the loss, but that depends on your policy terms and conditions.
What about the lost value of my vehicle? If your vehicle is relatively new (or at least new to you), has never been damaged in an accident before, and is otherwise in good condition, you may be able to get compensated for the lost value. This is known a diminished value claim and the principle is fairly simple. Before the accident your car was worth $X. Now, because of the damage, it is only worth $Y. The difference in value might be recoverable from either the at-fault party's insurance company or your own. 
Will Hancock Law handle my property damage claim for me?

As we see things, it's not fair that we take a contingency fee from payment of your property damage claim. We will, however, offer tips on how to resolve the property damage claim on your own.
If you have been injured in a car accident, call Hancock Law at 941.979.5226 for a free consultation. You can also learn more about Attorney Hancock by visiting https://www.hancocklawpa.com.